---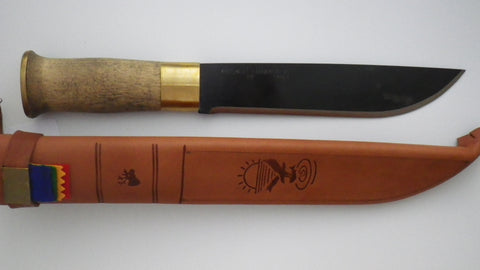 Strømeng / Old Fashioned 8"
Strømeng
---
The production of Same knives is based on an ancient cultural tradition, which we are trying to preserve. 
We use the same type of steel - carbon steel in the blade, slow-growing birch for the handle and brass decorations as we did 100 years ago.
The handles used to be treated with tar oil, which we now use for our "Old Fashion" model, hence the name. For our other knife handles, we use a special preparation made from linseed oil. To give the "Old Fashion" model an authentic look, the patina on the blade is chemically blackened. This has the added advantage of preventing rust. Many users claim these knives are sharper than those with shiny steel blades. The "Old Fashion" model looks dated although it is brand new.
---
More from this collection