---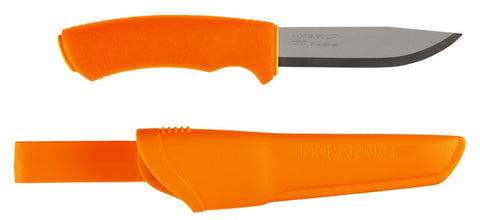 Morakniv / Bushcraft / Orange
Morakniv
---
Bushcraft in orange keeps you from losing your knife. The 3.2 mm thick stainless steel blade is not profile-ground, which means that the knife is heavier and more robust.
The blade is ridgeground especially for use with the fire steel. The sheath comes with two interchangeable beltclips.

Sheath comes with interchangeable belt loop and clip.
---
More from this collection